The Asheville Stamp Club (ASC) typically meets the third Sunday of each month except for December when a Holiday dinner is hosted. The ASC was an early adopter of online meetings via Zoom and we continue to support remote members by broadcasting every meeting. Please note that Guests are welcome at meetings in person or via Zoom. Below is the 2023 meeting schedule and Zoom links. If you are attending via Zoom, you may connect at 1:30PM. This allows us to help you before the meeting starts if there are any issues.
2023 Club Meeting Schedule
12/??/2023 - No Regular Meeting - Holiday Banquet
ASC Auction Information
The Asheville Stamp Club (ASC) typically holds a club auction every other month. Club members can upload items they wish to offer to both local and remote users, these tend to smaller lots since shipping costs can become an issue. Guests are welcome to watch Club Auctions but they are not alowed to submit Lots or buy Lots.
The ASC auction catalog can be viewed at any time but please note that Lots are usually only added a few weeks before a monthly auction.
Click Here to see ASC Club Auction Catalog page
The ASC Auction terms and conditions are located at the link below.
Click Here to see ASC Club Auction Terms and Conditions page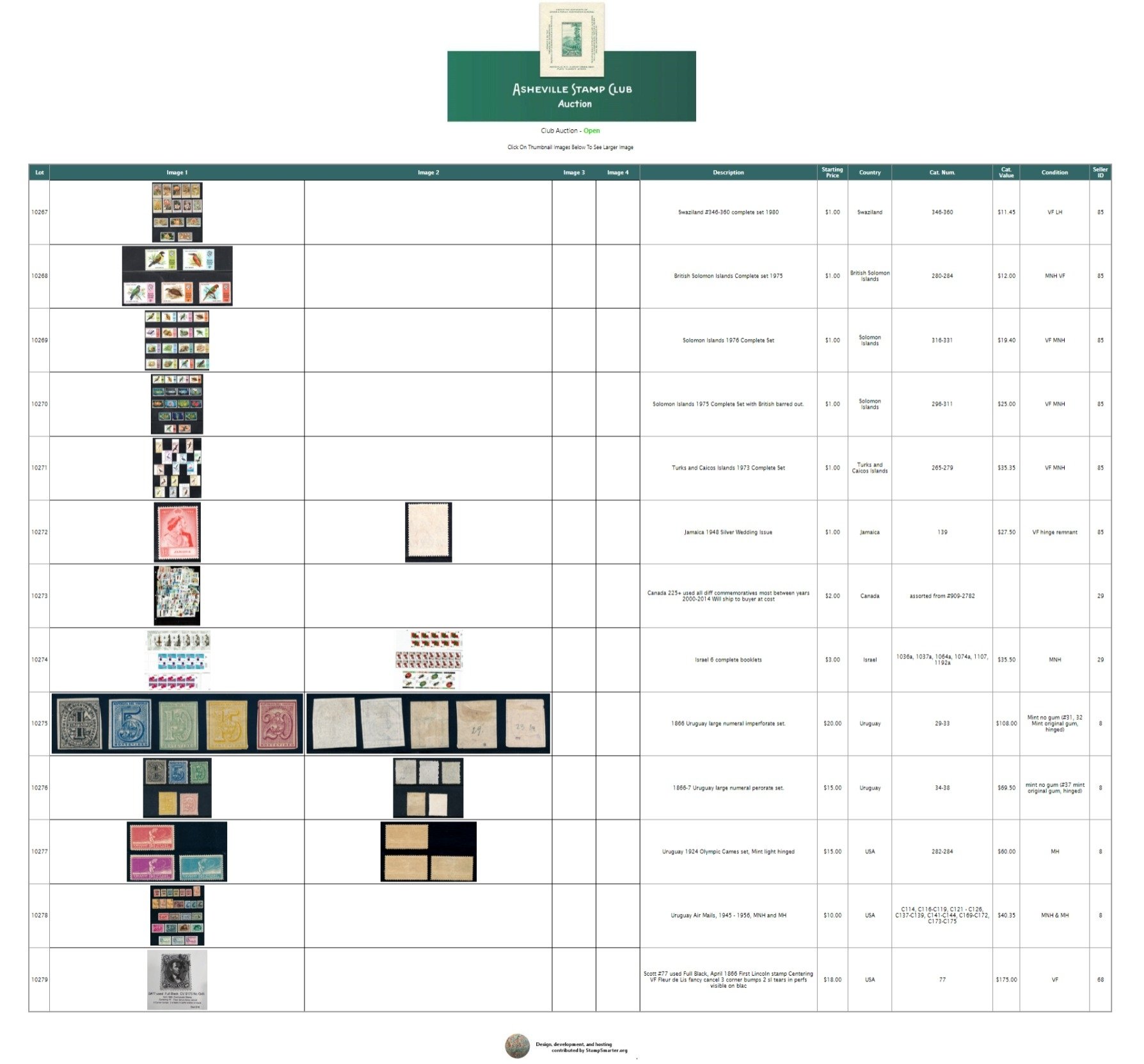 Image of Typical Auction Catalog - Click on it to see larger image
Meeting Location